"Welcome to LIFE BACCATA" moves to Picos de Europa National Park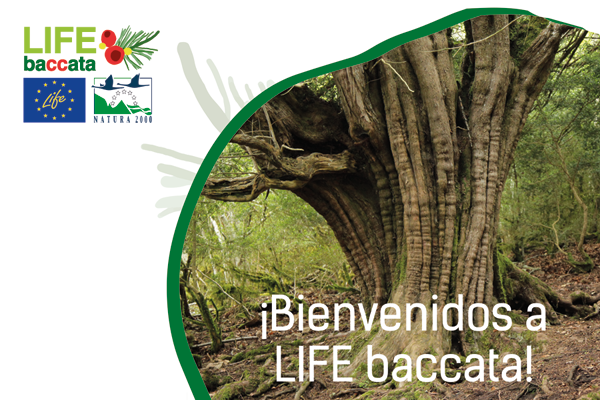 The LIFE BACCATA project continues with its informative work through the traveling exhibition that is now moving to the
Picos de Europa National Park
, in collaboration with the
Natural Heritage Foundation
, the
Region Castilla y León
and the National Park itself.
The travelling exhibition LIFE BACCATA is an initiative to disseminate the project that has been exhibited in other locations in León, such as Murias de Paredes or the Casa del Parque de Babia y Luna. It is now moving to the Fonseya Centre (Oseja de Sajambre) in the heart of the
Picos de Europa National Park
. It will remain there until the 13th of April.
Visitors will be able to learn about the peculiarities of this species, its habitat and distribution, associated flora and fauna, the threats to which it is subject and the conservation and improvement measures on which the project is acting, in addition to the explaination of the Natura 2000 Network.
The LIFE BACCATA project works for the conservation and restoration of the priority habitat of the yew tree, currently threatened and in regression, in fifteen sites of the Natura 2000 Network of the Cantabrian Mountain Range and belonging to Galicia, Castilla y León, and the Pais Vasco.
Download here the
timetable
of La Fonseya Visitors' Centre.
Get to know
La Fonseya