Conservation work by Cesefor within the SAC ‵Fuentes Carrionas and Fuente Cobre- Palencia Mountain', in the Palencia Province, is completed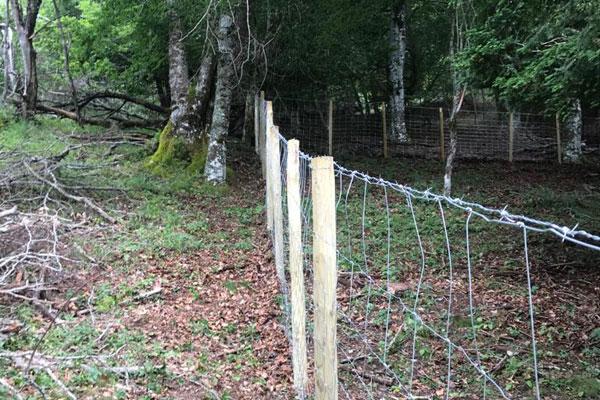 In the past June, improvement and conservation work to yew woods at the Special Area of Conservation (SAC), namely ‵Fuentes Carrionas and Fuente Cobre-Palencia Mountain', located in Cervera de Pisuerga, in the Palencia Province,  by the
Cesefor Foundation
(a partner to the LIFE BACCATA Project), relying on the collaboration of and technical advice from the Regional Government of Castilla y León (the Manager of woodlands of public utility where yew woods are located and a partner to the LIFE BACCATA Project) was completed. Work consisted of installing fences around ‵holes′ or small clusters of naturally regenerated yew trees to protect them from the wild herbivores' pressure.  
Conservation actions, which were carried out by the
FORESA Company
, had started in late 2019 after being postponed because of the state of health emergency declaration due to COVID-19. Over this first phase, selective clearings and beech girdling were done in five of the stamps that were previously characterised in the LIFE BACCATA preparatory Action. Work was then completed with the fence installation.