Conservation Actions at the Aralar (Gipuzcoa) Nature Park are Finished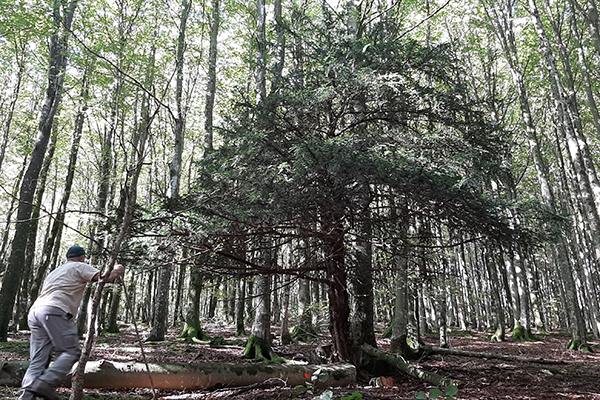 Final touches (replacing oddly some plants that did not survive and reconfiguring the fence) were put in place successfully despite weather conditions.  
Apart from opening the canopy where some seed-producing yew specimens were located and clearing woods where they can grow, small yew cultivars and companion species were established. These cultivar clusters or ‵applied nucleation' are found at strategic locations to improve the ecology connection among yew stands according to the guidelines set by the completed genetic study.