Video of the monitoring of the dynamics of a forest in Pagoeta Natural Park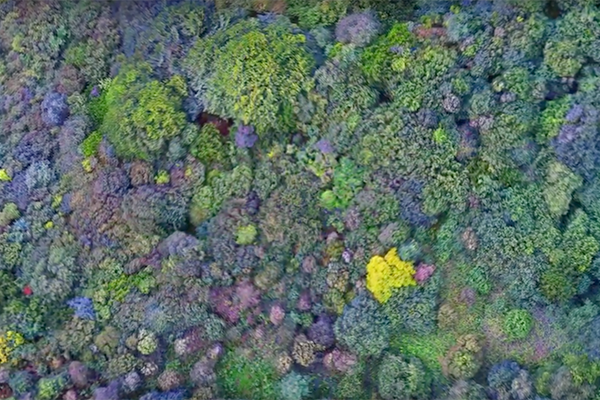 The LIFE BACCATA project has characterised more than a hundred yew groves in the Cantabrian Mountains. Pagoeta Natural Park is part of the Natura 2000 Network as a Special Area of Conservation.

Just a few kilometres from the sea, Pagoeta is home to some of the most thriving yew forests in the Cantabrian Mountains. Using 3D modelling techniques, the LIFE BACCATA project has studied the most important yew woods in the Natural Park.

We have for the first time accurately analysed the ancient forest of Aitzpelarreta, forming a complex tree structure deciphered thanks to the LIFE BACCATA project. The result is a topographic cloud of 18 million points in three dimensions.

Monitoring the dynamics of the forest will help to conserve this emblematic habitat, and in addition, in order to know the true structure of these formations it is necessary to study them from the inside. This has been done by taking 1524 photographs of the interior of the forest at Zezen Erreka creating a 3D mould with 19 million points used to quantify the structure and ecological functions of these yew forests. The results indicate that Pagoeta exhibits one of the highest effective yew regeneration rates in the Cantabrian Mountains. This thriving dynamic has been boosted by forestry improvement actions that include the progressive elimination of exotic species.

These actions favour the expansion of the yew in the Basque Country, helping to improve the conservation status of a habitat considered of priority Community interest by the European Union.